The handlebar is one of the most important components on your road bike. Along with your saddle and pedals, it's one of the three major contact points and, crucially, it controls your steering and how the bike handles.
Myth! Drop handlebars are uncomfortable
It's a common myth that a drop handlebar is uncomfortable and harder to use. Often smaller riders are provided with the wrong handlebars on off-the-peg bikes and feel overstretched or the handlebar was too wide for their body shape, making it difficult to reach and feel confident.
Drop Style Handlebars
A drop handlebar is our most popular handlebar shape. It is commonly fitted to road, touring, track and gravel bikes. A flat handlebar is fitted to mountain bikes, single speeds, city bikes, hybrids and gravel bikes.
A drop handlebar narrows your frontal area, making you more aerodynamic and provides three places to grip. This makes the handlebar shape great for cycling fast. Being able to use the drops is critical, as it offers the greatest leverage possible on the brake levers when descending.
Drop handlebars are available in a range of widths. The width of your handlebar is based upon your shoulder width. Where the bar curves before dropping can also vary. Tall riders may prefer a handlebar brand with a standard drop and female riders may prefer a compact shape. The type of drop is also based upon how flexible you are.
When building a bike with Condor, we will determine the correct handlebar width to suit you. Off-the-peg manufacturers pre-select the handlebar based on average size data and it is unlikely to fit as well as one determined by a bike fit.
Handlebar Width
Handlebars are available in a range of widths. They are measured from the two centres of the dropped section of bar, but some manufacturers measure from the outside edge of the bars so it's worth checking which figure you're looking at.
Widths are from 36cm and increase in 2cm increments to 46cm. A wide handlebar provides more steering control and is favoured for gravel riding. A narrow handlebar is better for road racing as its more aerodynamic but reduce leverage and control. The width you choose should be based on your comfort level and physical shape.
As a starting point the handlebar width should match shoulder width. There are a few other factors such as your stem length, handlebar height that will also affect the width. If you have very broad shoulders or a petite frame and feel uncomfortable on your current bike, consider trying a different size of handlebar, better still book a bike fit with our award winning experts.
Flat Handlebars
A flat handlebar can be straight or have a small rise to it. It is a good handlebar style if aerodynamics is not your concern and you want to sit upright. You place your hands at the end of the bars on the grips.
They are favoured on mountain bikes because the rider's back is straightened, placing the weight further back, making it easier to ride down drops and jumps and gives more leverage to pull the bike through twisting trails.
On very technical gravel courses or routes with rocky descents some riders prefer a flat handlebar for this reason.
Flat handlebars are available in two popular shapes. Straight, is for faster riding, racing mountain bikes or fast commuting bike or singlespeed. The bar adjusts the riders position lean further forward as opposed to a riser bar.
A riser is the most popular bar choice for general mountain biking, city riding and hybrid as it creates a comfortable position, where the riders arms have a slight bend to absorbed bumps on the ground.
Flared Handlebars and Aerodynamic Handlebars
Flared Handlebars
Flared bars are a popular choice on a typical gravel bike setup they measure wider on the drops than at the hoods.
They give a wider, more stable position when riding on the drops, which comes in handy on rougher terrain and when descending, and also provides a little more space between the drops for luggage.
If you are covering lots of distance on tarmac or hard packed surfaces you can ride with your hands on the hoods in an aerodynamic position. Giving you the best of both worlds.
Aerodynamic (wing-shaped) handlebars
All drop handlebars share the same shape however tube profiles can vary. Aerodynamic handlebars have a flat top shape, the air flows around the bar easily compared to a round tube profile. Aerodynamic handlebars can be made from aluminium or carbon.
'The tops' of the handlebar are where you place your hands when riding up long climbs when aerodynamic body shape is less important because you are moving slowly. A flat top shape provides a larger surface area to lean on and can be more comfortable for riders. Those with smaller hands might find the wing-shaped handlebar uncomfortable as there is less to grip to and the bones of the hand rest on the wrong parts of the bar.
​
Carbon handlebars are becoming an increasingly common sight on high-end road bikes. It's easy to see why in some senses. Carbon can be moulded into whatever shape a manufacturer likes and it also has the potential to shave off a little weight. Carbon also naturally dampens vibrations, so it can be a more comfortable option.
If you haven't got carbon bars, don't feel you should rush out and buy some.
For the relative cost, the weight saved by switching to carbon bars is fairly minimal and humble aluminium bars offer essentially the same performance at a much lower cost. An aluminium handlebar is also less likely get damaged beyond repair in a crash.
Full carbon integrated bar-stem units may save a few watts and get the conversation started at the coffee shop, but because their position is fixed, they are a bike fitter's nightmare. When it comes to bar selection, it's usually best to avoid anything too fancy if you want any flexibility in your setup. If you are new to road cycling and you purchased an off-the-peg build you may want to adjust your set up as your riding experience develops.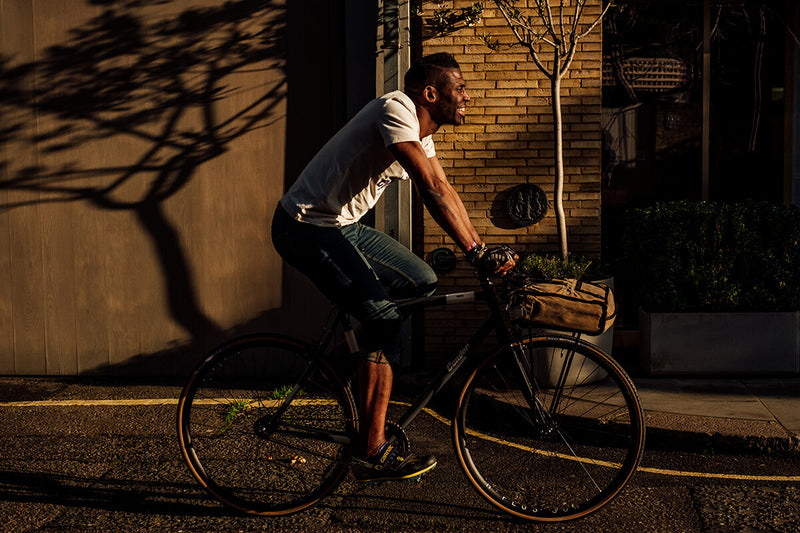 There are lots of different styles of bike and picking one that suits your needs can feel daunting. We explain the most popular styles of bike plus the advantages and disadvantages of frame material.
Read More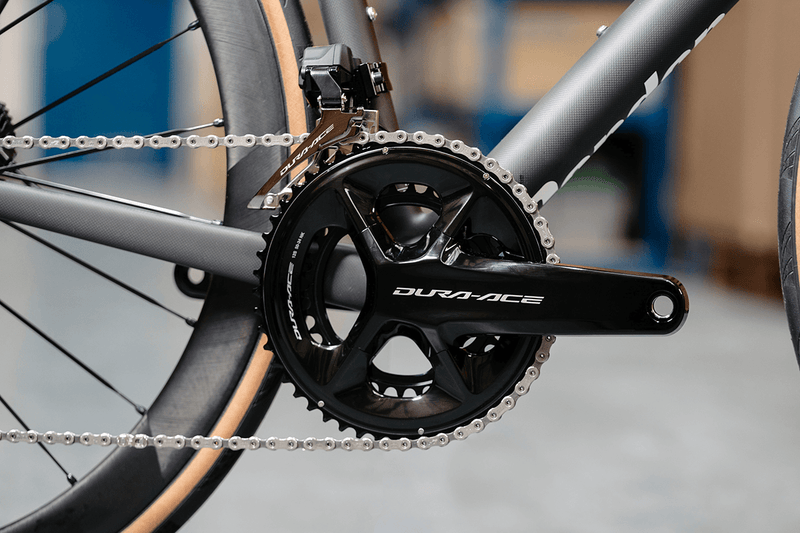 The complete guide to bicycle groupsets from the top brands and how to choose the right one for you.
Read More