What is a groupset?
A groupset is a collection of components that make you stop and go — in other words, the drivetrain, shifters and brakes.
Plenty of companies make bike components, but the market has been dominated for many decades by three main brands: Shimano, SRAM and Campagnolo.
When you buy a new bike 'off the peg' bike, a bike brand will often sub in some cheaper parts with a groupset, so you might for example get a chainset, chain or cassette that's from a different level or even a different brand from the rest of the groupset. At Condor we never sub in parts because groupsets work at their best and wear less when all the parts are from the same brand and same model range.
The components of a full groupset are:
Chainset (also called the crankset)
Bottom bracket (the bearings in the frame on which the crankset spins)
Brake levers/shift levers, usually combined
Rear derailleur (also called the mech)
Front derailleur
Cassette (the gear sprockets at the rear of the bike)
Chain
Brakes
Each manufacturer produces groupsets at different price points to suit different requirements.
Does paying more make you faster? Indirectly yes, because the higher up the range you go, the lighter the groupset becomes as more premium materials and processes are introduced. A lighter bike will always accelerate and climb better than a heavier one.
High end groupsets
The more expensive technical components are built with greater precision, refinement and materials that lend themselves to greater longevity. This is particularly noticeable in derailleurs and shifters where the cheaper options will develop play and slop over time, while the better ones will remain sharp.
High end chains and cassettes also benefit from precision machining, ensuring gear shifting is quiet, quick and smooth. However, entry and mid level cassettes and chainrings can offer more durability as they are made of heavier but more durable steels, while the more pro-level equipment is made from lighter but thinner aluminium or titanium alloys.
In addition to the benefits of reduced weight, there is reduced effort at the lever, something that becomes apparent once you've been on the bike for a few hours. It's an area where electronic gears set the benchmark. However, unlike rim brakes, there's hardly any meaningful performance difference between low- and high-end hydraulic disc brakes.
Mid level groupsets
Mid-level performance groupsets (Shimano 105, Campagnolo Chorus and SRAM Force) are generally as good in functional terms as the pro-level components and considerably cheaper.
With all groupsets, both for road and gravel, the more you spend, the lighter they get. The amount of weight that you save for your money diminishes dramatically at the upper end, though.
When choosing your groupset, you need to remember: what are you using your bike for? What do you want to achieve?
Entry level: Claris R2000: 8-speed
Entry level: Apex: 10-speed
Entry level: Sora R3000: 9-speed
Entry level: Apex 1: 11-speed
Entry level: Veloce: 10-speed
Performance: Tiagra 4700: 10-speed
Performance: Rival eTAP AXS: 12-speed wireless electronic
Performance: Centaur: 11-speed
Performance: 105 Di2 R7150 Disc: 12-speed electronic only
Performance: Force eTAP AXS: 12-speed wireless electronic
Performance: Chorus: 12-speed
Pro level: Ultegra Di2 R8100 Disc: 12-speed electronic only
Pro level: Record: 12-speed & Record 12-speed EPS Electronic
Pro level: Dura-Ace Di2 R9200 Disc: 12-speed electronic only
Pro level: Red eTAP AXS: 12-speed wireless electronic
Pro level: Super Record 12-speed & Super Record EPS: 12-speed electronic
Gravel Groupsets
Shimano, SRAM and Campagnolo all produce gravel specific groupsets and components. You can fit a road groupset to a gravel bike and a gravel groupset to a road bike however there are some small tweaks the manufacturers have made to the groupset to make gravel riding more efficient and fun if you use a gravel groupset.
Gravel groupsets are available with two front chainrings, like a road bike but often a single front chainring. This is to reduce the number of moving parts competing against tough conditions like mud and dust.
There is less chain slap, chain slap occurs when you are in a gear that doesn't provide enough tension and the chain bounces and hits the frame.
Rear derailleurs of gravel groupsets are designed with some sort of clutch technology. The clutch helps keep the chain under tension when you're riding over uneven surfaces, thus preventing your chain from slapping against the chainstay. That makes for quieter running and helps keep the chain planted on the chainring, meaning that you're much less likely to lose your chain.
The gear ratios of gravel groupsets are adjusted to provide gearing suitable for riding up loose gravel inclines and muddied banks. If you were to ride a gravel groupset on a road bike you may find you have fewer gear options when riding on flat tarmac and you are over pedaling in order to keep your speed up.
Shimano's gravel groupset range is known as GRX and Campagnolo's range is known as Ekar.
SRAM say that the term "Gravel" can mean different things to different people therefore they created a number of options, with a mix and match approach, which Shimano and Campagnolo don't allow for their components. The XPLR 12-speed wireless electronic groupset range, is available at Red, Force and Rival levels. XPLR repackages some of SRAM's earlier eTap AXS components into a single ring gravel gearing ecosystem.
For riders who would like two chainrings SRAM added Mullet Build Kits, where parts of their road groupset AXS can be mixed with specific cassettes for a huge gear range suited to extreme gravel riding and for bikepacking.
Entry level: GRX RX400: 10-speed
Entry level: Apex 1: 10-speed
Performance: GRX RX600 Disc: 11-speed
Performance: SRAM Rival AXS XPLR / Rival Mullet Build Electronic: 12 speed
Performance: GRX RX810 Disc & GRX RX815 Electronic: 11-speed
Performance: SRAM Force AXS XPLR or Force Mullet Build Electronic: 12 speed
Performance: Ekar: 13-speed
Road & Gravel Bike Shifters Explained
​
Modern road bikes use dual-action shifters that incorporate the gear and brake levers.
Each brand has its own spin on the concept, so how you shift mechanical gears on a Shimano-equipped bike is slightly different to how you shift on a Campagnolo- or SRAM-equipped bike.
Electronic shifting still relies on paddles built into the brake levers but uses small servo motors in the derailleurs to make them move. Electronic drivetrains offer consistently precise shifting and lower maintenance than a mechanically actuated drivetrain.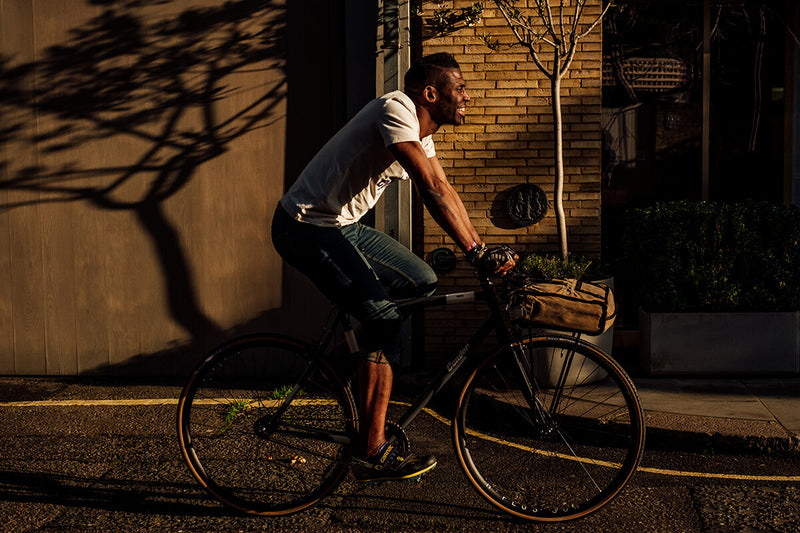 There are lots of different styles of bike and picking one that suits your needs can feel daunting. We explain the most popular styles of bike plus the advantages and disadvantages of frame material.
Read More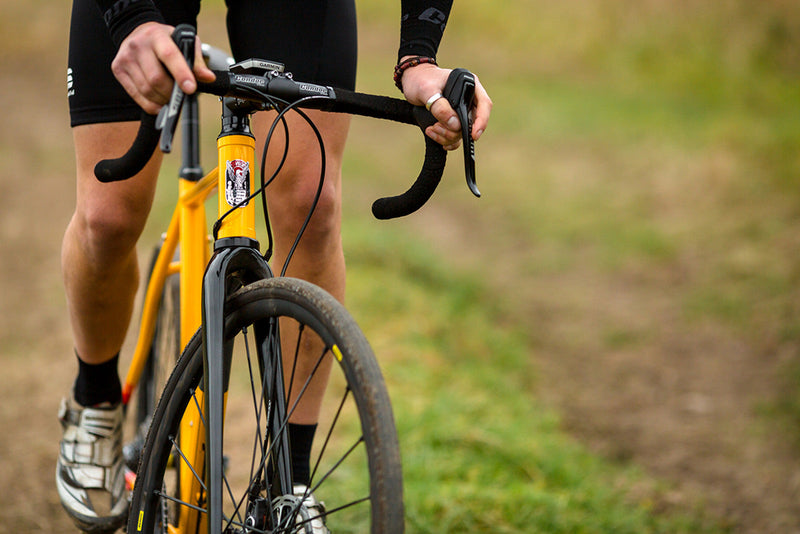 Guide to tubeless tyres, the benefits over a traditional clincher tyres and how to fit them. 
Read More